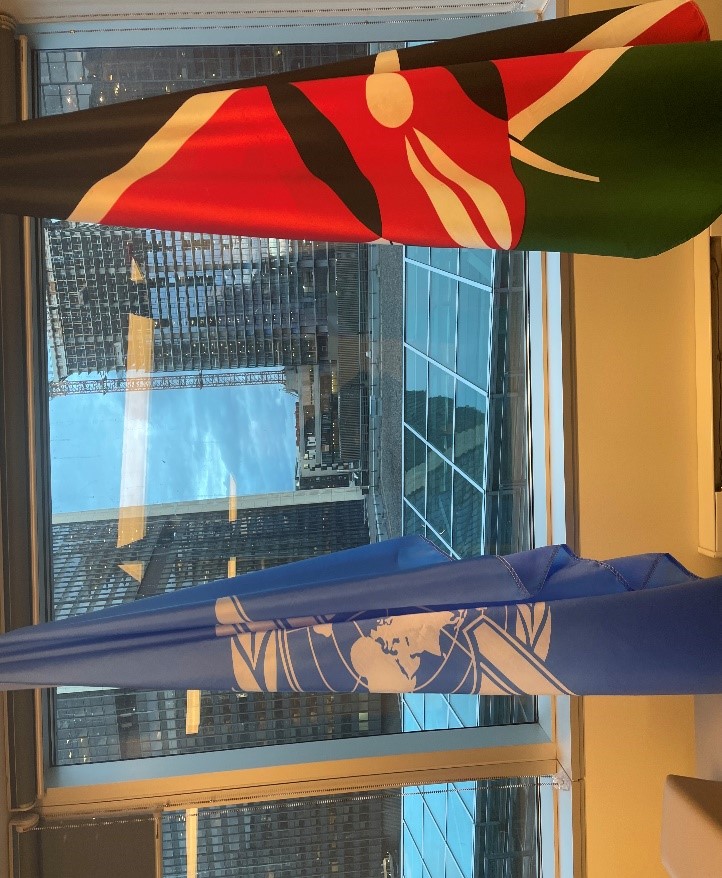 Kenya ratified the 1944 Convention on International Civil Aviation (The Chicago Convention) on 1st May 1964, becoming a member of the International Civil Aviation Organization-United Nations' specialized agency responsible for International Civil Aviation.
The Kenya Mission to ICAO works in collaboration with ICAO Diplomatic Bodies, ICAO Member States, Regional and International organizations in furthering the strategic goal of ensuring an efficient, safe, secure and sustainable Global Aviation Industry. Active participation in the work of ICAO is one of the key responsibilities of ICAO Member States. The Mission is responsible for enhancing collaboration between Kenya and ICAO, coordinates' Kenya's contributions to the work of ICAO while securing the National interests.
Kenya makes its contributions through ICAO Council membership under Part III (Geographic Representation on rotational basis), membership in Technical panels and working groups at both International and regional level, Secondment of Experts, hosting and Sponsoring ICAO Meetings/Events, providing assistance to other ICAO member States under the initiative-No country left behide, development of ICAO Standards and Recommended Practices, active participation in meetings, payment of yearly contributions and participating in High level conferences and the ICAO Assembly that gives direction to the ICAO Diplomatic bodies and the Secretariat.
Kenya is also a host to the ICAO Eastern and Southern Africa Region office located at the United Nations Complex in Nairobi.