20 May 2022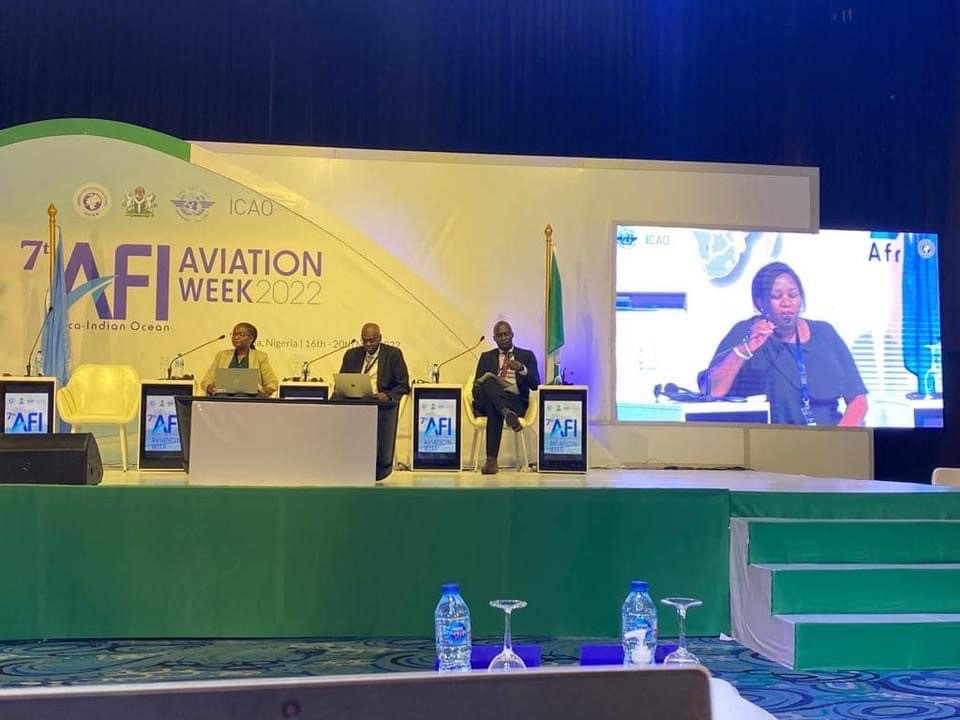 Kenya  moderated the session on Environmental protection during the ongoing ICAO 7th Aviation AFI week in Abuja. 
Africa is making good progress in the implementation of the only sector specific CO2 reduction and offsetting initiative-carbon offsetting and reduction scheme for International Aviation (CORSIA) through the implementation of Environmental State Action plans including the ongoing efforts in the development and deployment of Sustainable Aviation Fuels(SAFs). 
Kenya is a champion State on CORSIA and continues to play key role including assisting other States in the region in capacity building under ACT- CORSIA Approach buddy partnership.
Rwanda, Seychelles, South Sudan, and Uganda are among the States Kenya has assisted under ACT-CORSIA through training delivered by Kenya's Civil Aviation Environmental Protection (CAEP)committee member-Mr. Francis Mwangi and the National coordinator for Aviation Green House Gas Emissions Reduction Activities-. Winston Gicheru.