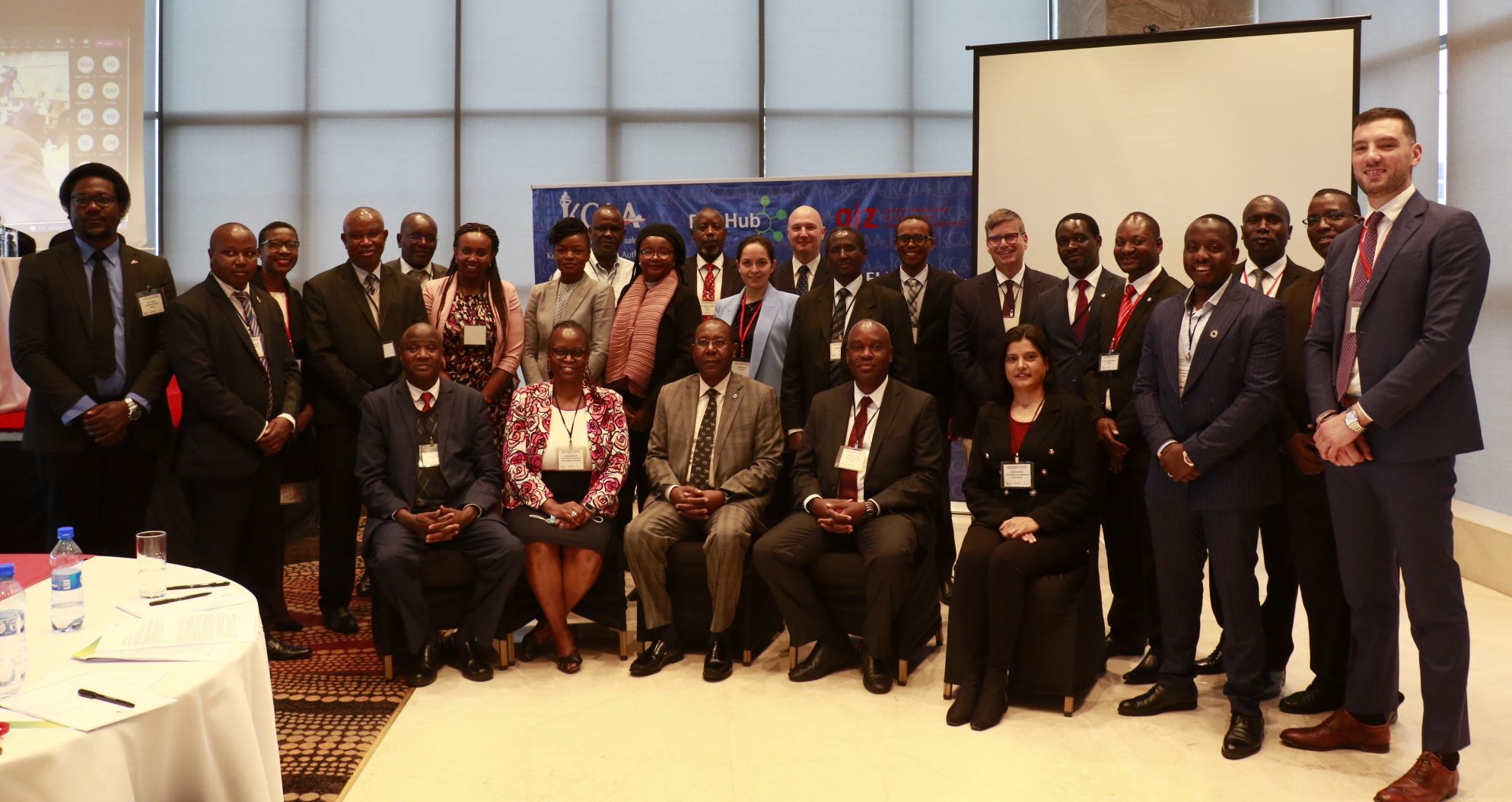 Event Details
In a step towards a cleaner tomorrow, KCAA together with GIZ hosted a workshop on Scaling Sustainable Aviation Fuel (SAF) on the 3rd August 2022. 
The workshop focused on the need to put in place various technical, operational, regulatory and market-based mitigation measures to address climate change in the transport sector.
Kenya also participated in the 'Clean Skies for Tomorrow' toolkit developed by SAF Ambassadors which provides different policy directions that if implemented will support SAF production in the future.
This is following the ICAO  Assistance, Capacity-building and Training for Sustainable Aviation Fuels (ACT-SAF) programme was officially launched on 1st  June 2022, to provide tailored support for states in various stages in SAF production and development. These strides will support Kenya in accomplishing energy transition and increased energy independency.